The best baby toys
Keeping your baby and toddler occupied can sometimes be a hard job and with the amount of toys available on the market it can be hard to choose what is best for your little one. As all children are different what your child will love will more than likely be totally different to what your friends child will love. So where do you start when choosing toys? You will want something which is both fun and educational as your little one is constantly learning and you also want them to last as your child grows so fast they may outgrown their toys just as quick so we want to make sure that they will last as they grow, so we have a guide to some of the toys that we think are beneficial for your little one and we hope that they love them as much as we do.
Baby gym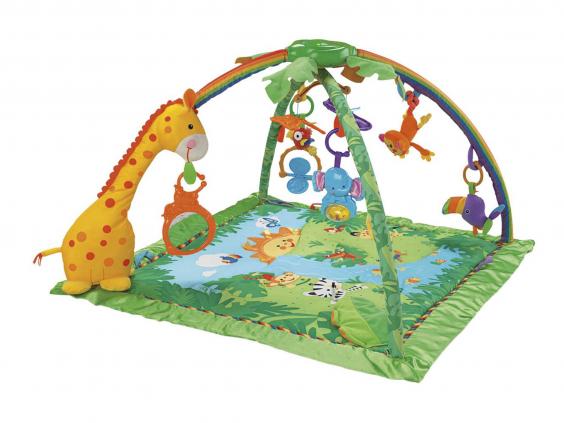 Baby gyms are a must have for your child. These can be used from the day they are born. Baby gyms range in price and can be very expensive but you can also get them for as little as £15 and these will still serve the same purpose, just ensure that the one you have choosen has toys hanging from it as this is most beneficial for your child as babies can only see high contrast objects which are about a foot away.
Plastic links
Plastic links are great as they serve more than one purpose for your child. They can be added to your baby gym for your little one to play with. They can be used for your child to chew on to help teething problems and they can also be hung from carseats to keep your child entertained on journeys short or long. Your child is likely to enjoy these until at least 12 months old.
Sophie the giraffe
Sophie the giraffe is one of the most popular toys on the market for children right now. This mini giraffe is rubber and great for teething babies. This toy is one for all your child's senses. It squeaks and is easy for babies to grasps which makes her perfect. Sophie is a little more expensive than other teething toys but i assure you she is well worth the money.
Ring stacker
You will probably look at this and think 'i am sure i had one of these when i was little' and that is probably because you did. This type of toy has been around forever and i would say the oldies are the best as there is a reason why they are been around forever. The circular shape of the rings will encourage your baby to learn to do things with two hands instead of one and they are also great for chewing which is what your baby will want to do with every toy they have. When they are able to sit up and take the rings on and off they will love to do this over and over again to improve their motor skills.
Play table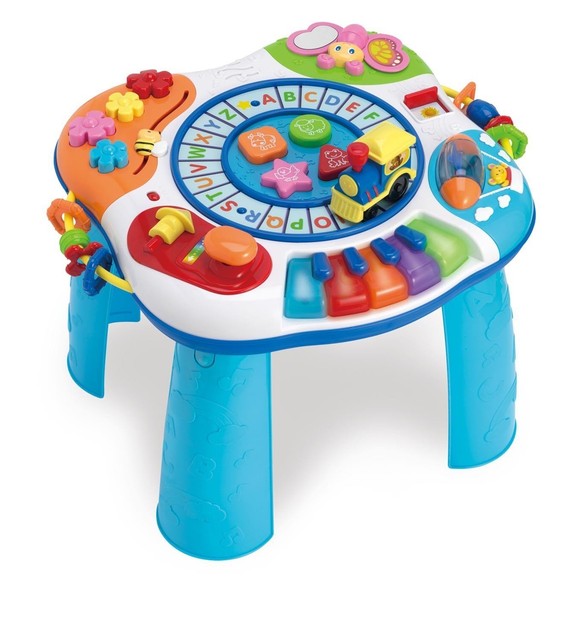 A play table is great for little ones who are able to pull themselves up. They will love doing so with this play table and then being able to play with the bits and bobs on the table once they are able to get up there. Some of these play tables come with detachable legs so that when your child is not quite at the stage of pulling themselves up they can still get use out of the toy. This toy is great for teaching hand skills and the different buttons will get your child familiar with their ABC's and 123's.
Take a look at our Mothercare discount code to get the best toys for your little one!